Assessments
It's never "one size fits all"
Your Organisation can Grow and Evolve

It just needs the right method to uncover the value and potential of your people.

Whole Brain® Thinking

This scalable framework provides a lens for improved understanding and insight. Different tasks require different mental processes, and different people prefer different kinds of thinking.

Whole Brain® Thinking helps organisations get better results when they can strategically leverage the full spectrum of thinking available.

Applying Whole Brain® Thinking means being able to fully leverage one's own preferences, stretch to other quadrants when necessary, and adapt to and take advantage of the preferences of those around you to improve performance and results.
How Whole Brain® Thinking Helps

Improve communications, strengthen relationships and increase productivity.
Make better and faster decisions.
Solve revenue, product, and other challenges.
Increase creativity and innovation from evey department.
Work more efficiently and effectively as a team.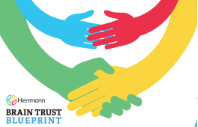 Our Whole Brain Thinking Tools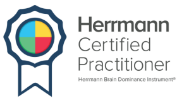 Herrmann Brain Dominance Instrument (HBDI):

HBDI Assessments
Individual Assessment
Team Assessment
Pair Profile

HBDI Benefits:

Individual and Team Effectiveness
Leadership Development
Talent Management
Sales, Service, Marketing Effectiveness
Creativity and Innovation

Watch and Learn about HBDI:

| | |
| --- | --- |
| Whole Brain® Thinking for Bettter Results | Whole Brain® Thinking for Better Team Results |
The Genos Emotional Intelligence Model

The Genos model comprises a set of emotionally intelligent workplace behaviour competencies. Competencies represent skills and behaviours, based on underlying abilities and experiences, that are measurable and observable.

Genos Assessments

Employment screening
Career development
Team building
Organisational planning
Customized training programs

The Genos Model of Emotional Intelligence has 6 core Emotional Intelligence Skills: